Dear readers,
As you may or may not know, I have a mixed background. My father is Dutch and my mother is Guatemalan. As a family, we used to go to Guatemala every year during summer to visit our family, but I've not been there since I was 13 due to the fact that Guatemala unfortunately gets more dangerous every single year. It is now almost 13 years since I last visited my country, but I never forget it and I will definitely go their in time when the situation in Guatemala improves. Hopefully, that will be soon! However, I know many people are not aware what a beautiful country Guatemala really is and therefore I thought it would be a great idea to give it some attention here on my blog. Hopefully you like what you see! Please tell me if you do! I would really appreciate it!
Love, Melissa
Maya temples in Tikal
The colonial city of Antigua
Lake Atitlan with in the background its volcanoes
Different view from lake Atitlan.
Overview of Guatemala City
Maya girls laughing at the camera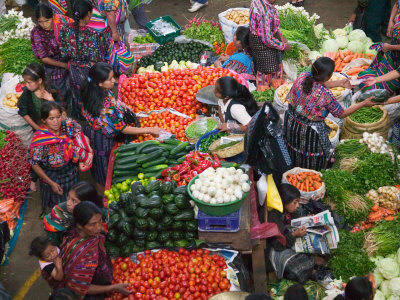 A fruit market with indigenous people
At the famous Chicicastenango market where you can find the typical
fabrics known from Guatemala in every possible colour!
You will find all sorts of animals in Guatemala, from apes to iguanas to parrots!