Dear readers,
How lovely is it to have pretty tableware in the house for every occasion possible? If only I would have enough space in my apartment...I would definitely be in the possession of at least 8 different dinnerware sets and 5 tea sets! As you may have already noticed, I am a dreamy person, so why not dream about someday buying all the things below?!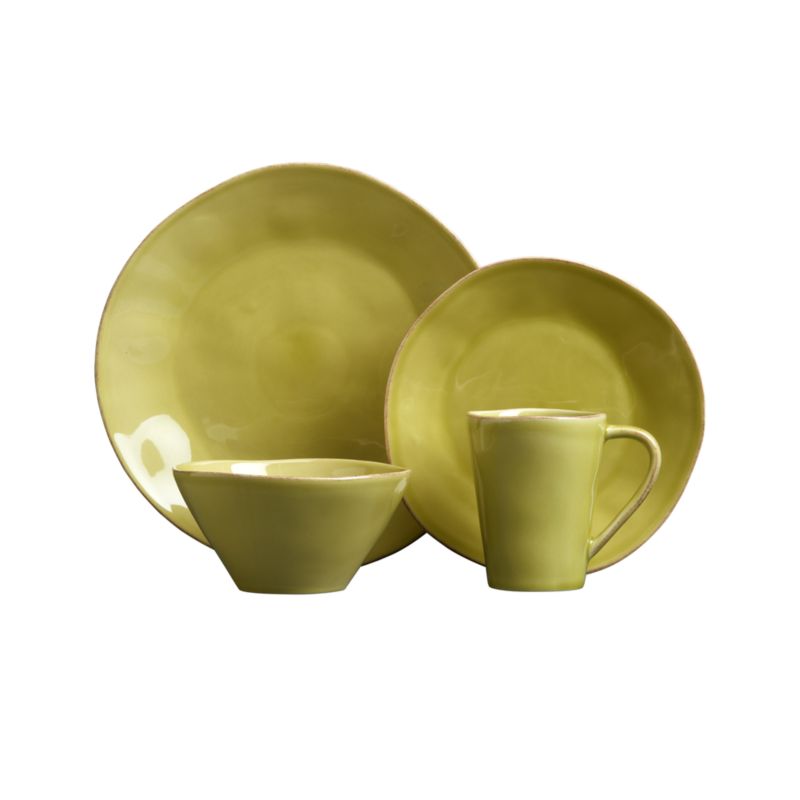 I love the color green and would use this simple robust set when eating outdoors. (Asa)
Or how about this set for eating in the garden? It's perfect! (Villeroy & Boch)
When thinking of tea I immediately think of England. This typical English tea cup is definitely my cup of tea :) (Royal Albert)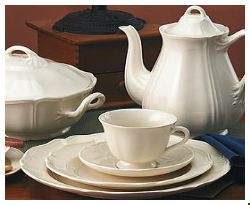 Every home needs a plain dinnerware set, one that is elegant and suitable for every occasion. (Wedgwood)
Ok, officially in love with this antique silver set! This is actually stored in a museum and thus, unfortunately it will never be mine :(
As you can see, my taste is somewhat old fashioned, a bit romantic and luxurious. I'm not really into the modern square type of style. Although I sometimes think it's really pretty when eating in a restaurant, I would not buy it for myself (nor for my guests).
What kind of tableware do you prefer?
Love, Melissa